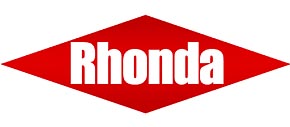 Henan Rhonda (Group) Co,.LTD was founded in 2001.With over 300 skilled employees.Our factory main products disinfection:trichloroisocyanuric acid(TCCA) 50,000 tons/year .Sodium dichloroisocyanurate(SDIC) 15,000tons/year.cyanuric acid(CYA)20,000 tons/year. BCDMH 10,000 tons/year.Calcium hypochlorite 20,000 tons/year .Sodium Dichloroisocyanurate Dihydrate (SDIC?2H2O)10,000 tons/year.Chlorine effervescent tablet 5,000 tons/year and other water treatment chemicals.
These products are internationally accepted disinfection agents,widely used in swimming pools,hospitals,wast water treatment and other public places,as well as aquaculture and the textile industry.
The company passed through the ISO9000,ISO14000 and OHSAS18000 integration management system certification,production lines are in accordance with EU standards (BS EN 12931-2000, BS EN 12932-2000, BS EN 12933-2000& BS EN 900-2007).Our products are competitive because of wide products range and stable quality.
here is the list of the company certificate: http://191.96.140.246/OEM%20Certification%20of%20gel%20mixer.exe
ISO9000

ISO14000

sgs

Bsic

bureau veritas

apsp
These products mainly export to Europe,Middle east,as well as Latin American and South Asia. We welcome friends from every country and region to establish long-term business relationships with us. We'll offer perfect products as well as professional service.